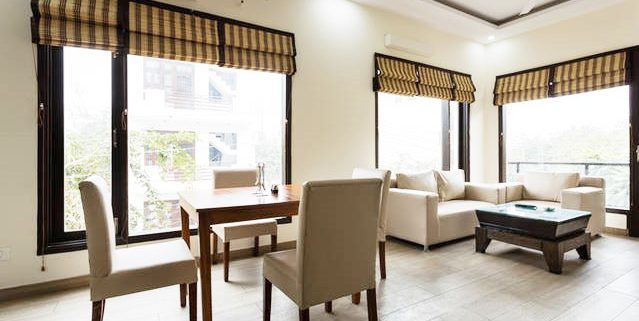 What are your plans for the coming holidays? Are you the one haven't planned anything for your coming holidays?
Well, don't wait more, because the later you will go the costlier the bookings will become. But, if you think to confusion about where to go then Jaipur could be a great option for your coming holidays. Whether you are looking for a solo trip or family trip, or you are doing an international trip.
So, let's find out some of the good places to visit in Jaipur this holiday season:
1. Elefantastic: The Elephant Farm Inside A Village:
One of the great things to love in Jaipur is The elephant farm where elephants are educated about the medicines, treatments, diet and many other things. You will surely love these cute elephants and Elephant safari is a must here.
2. Abhanstep wall:
Also known as the Abha Nagri, can be found in a desert which is 95km away from Jaipur which is in reach through rented cars very easily, This was made to store water during the summers by the earlier kings now used as a cool place to relax and chill.
3. Johari Baazar:
What is a vacation without shopping? Hence, to make your vacation trip successful you can go to the Johari Bazaar which is the oldest and the largest bazaar in Jaipur where you can get all kind of local clothes, footwear and accessories. This place is a must visit for everyone.
4. Sisodia Rani Garden: The symbol of Eternal love:
A symbol of love between Maharaja Sawai Singh and Rani Sisodia Jai Singh, Sisodia Gardon is famous for its royalty which was made in the year 1728. Ever since it has been the gateway of all the queens and now a perfect wedding destination for many couples.
5. Hawa Mahal:
What is Jaipur holiday if you did not visit Hawa Mahal. Hawa Mahal is a famous and important attraction of Jaipur for all kinds of tourists. So you must visit Hawa Mahal when you go for your Jaipur Visit.
6. Rambagh Palace: A Palace to live at:
Once a palace now a royal hotel to enjoy at. Earlier made for a nurse as the house of Raja ram sing, later it was a residence of Raja Sawai man Singh and now a big 5-star hotel, where you can enjoy being a royal and the royal food.
But the major concern for every holiday is the budget foraccommodation and other stuff. So, this tension of yours can be covered withthe help of service apartments Jaipur.You can get the best Service apartments in Jaipur which is also known as the vacation rentals Jaipur or the holiday homes Jaipur with bestamenities which is also under your budget. You can get all the services youwill get in a hotel room with all the comforts of your home. Vacation rentalsare like your another home away from your home, where you have no food timings,no outing timings or anything and the best part you can cook your food of yourchoice according to your taste buds.
https://oliveserviceapartmentsjaipur.com/wp-content/uploads/2017/02/A-Living-Room-2.jpg
426
639
Olive Jaipur
https://oliveserviceapartmentsjaipur.com/wp-content/uploads/2017/01/Olive-Service-Apartments-Jaipur-logo-300x138.png
Olive Jaipur
2018-12-18 09:16:49
2018-12-18 09:25:24
Don't cancel the trip only because you do not have the enough budget, Try Vacation Rentals.