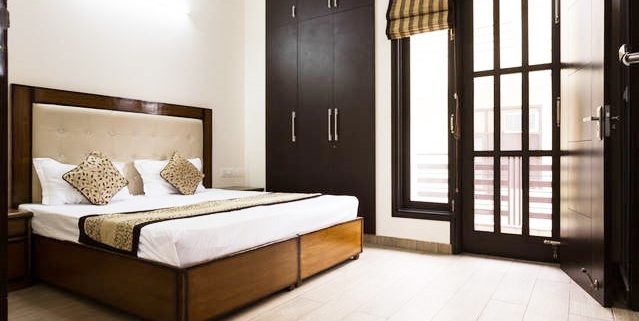 Do you own a vacation rental or holiday home?

Do you think things are getting boring at your place?

Does your crowd is choosing others over you?
Well, these questions certainly kind of disturbing, because holiday homes are made with love and care and they are made to provide all the comforts of a hotel and a homely & intimate environment both. Also, having a holiday home is a great way to earn some good money. But in this competitive world, you need to re-revise the things you have, the services you provide to remain on the favorite places in a traveler's list. So, if you are confused about what sort of changes you should do for your holiday home get a fresh outlook, then having a furniture upgrade is one of the things that can surely be going to bring a great change to your holiday homes. So here are some tips you can follow while upgrading your vacation rentals Jaipur.
Mix- matching the furniture.
Mix-matching not just give your home a new look but also give your spaces an intimate look which all the travelers going to love. So, instead of buying all the furniture from the same place, buy them from different places. Furniture that has different shapes, textures, and sizes which mix with each other can be a good choice to buy.
Focus on the longevity:
Accidents may happen sometimes, keeping expensive things in your home can be not a good idea. Keep things which are good looking with are also long-lasting. You can use good quality fiber or steel crockery instead of bone china, also instead of using light colors linens and curtains, you can use a little darker shade, and you can also experiment with prints. These options are not only reliable but also long lasting; also such options can lessen the cost for renovation for service apartments in Jaipur.
Local touch-ups:
People come to your place to visit the locality, hence, adding some local touches to your decor or space can also be a very good idea. Try finding out what is available as an essence in your locality and add them to your place. A painting or handmade crafts from local artists can be a good idea, giving a local breakfast as a compliment is also a great idea. You can also put pictures of nearby sites such as some famous place or the beautiful valley, or stones or any other things.
Keep the quality intact:
Experimenting and replacing expensive things does not mean you have to comprise the quality of the things. Always keep the quality of the things you use in your holiday homes Jaipur intact and up to the mark. Going for cheap products may cost you less at the time of buying but they need to be replaced every now then. Getting good quality products may cost you more at time of purchasing but they would be long-lasting and keep you away from often expenses.
Necessities:
The renovation may add new things but don't forget the basics which need to be there, such as toiletries, an electric kettle, coffee/tea makers snacks and etc.
https://oliveserviceapartmentsjaipur.com/wp-content/uploads/2017/03/Bed-1.jpg
426
639
Olive Jaipur
https://oliveserviceapartmentsjaipur.com/wp-content/uploads/2017/01/Olive-Service-Apartments-Jaipur-logo-300x138.png
Olive Jaipur
2018-11-17 17:08:26
2018-11-22 07:12:28
Give your vacation rental a new look with these tips.