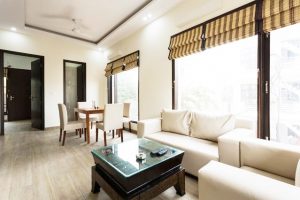 The first thing that you usually consider while having a family trip is the place where the whole family will stay. Hotel is great but it is not usually a great option if you are having family trip because of its high costs. You can rent serviced apartments as your hotel alternative.
Here are some advantages of renting serviced apartments.
Serviced apartments are cheaper compare to luxurious hotels. Your budget will surely fit to its costs.
You don't need to buy food that can be a high costs especially if you are too many. Serviced apartment has a kitchen that you can cook any food that you want as long as you have the ingredients and you can feel that you are just like in your own home. The kitchen is equipped with high standards appliances to make your family more convenient.
Serviced apartment is more space compare to a hotel. It can have two to three bedrooms with two bathrooms that will give you convenience. It has also living and dining room that your family can bond together while taking a rest. The children can have an enough space to play and run around the place. Its lounge has television and DVD for your entertainment. Most importantly it has free internet connection for you to be able to be updated for your business or work by checking your e-mails or even your social media accounts. It has multi-adapter charger in case you need it.
Serviced apartment will make sure that you have the security from the surroundings and your family is safe while you are enjoying your stay.
This is decorated and furnished by professional interior designer to make sure that your place to stay is comfortable and will not waste your money. It has allocated parking area for your own use.
Serviced apartments are sure to be the best option for your family trip and with your budget. This is the best hotel alternative that will give you the convenience and comfort just like home. So, what are you waiting for? Pack up your bags and have a fun trip with your family!