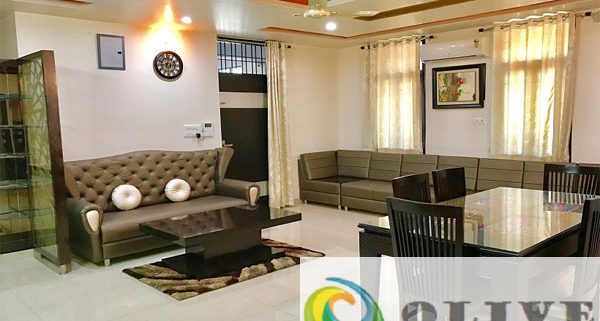 Jaipur is the second "peak" of the Golden Triangle of India. The sights of Jaipur are perhaps even more interesting than the sights of the first "top" of the triangle – Delhi.
It is a big city, with about 4 million inhabitants, but it does not produce the impression of a megacity. There is a subway, a lot of people, but still the feeling of a province still leaves. That is because the city is low-risewith several Service Apartments Jaipur. Whether because the streets are moving a lot of carts, drawn by horses and camels. Whether because the cars on the streets are much smaller than in Delhi.
Palace of the Winds, or HawaMahal (in Hindi)
The Palace of the Winds was built by the Maharaja SawaiPratap Singh in 1799.
HawaMahal consists of a five-storey facade with 953 windows, draped with patterned grids. They explain such a construction with the desire of numerous wives of the Rajah to see what is happening on the street (and solemn processions and parades were held along this street), while at the same time remaining invisible.
Amber Fort
The fort is very picturesquely located between a small lake and mountains. You can climb there by jeep. And you can on an elephant. This pleasure is not cheap, 1100 rupees. I made up my mind, although I rode an elephant in South Africa. But the queue was so hard attacked by souvenir merchants that he went to the fort on foot. And souvenirs something – nonsense, mostly lurid figures of wood (which merchants proudly call sandalwood) or bright turbans of acidic colors.
JalMahal (in translation means "Water Palace")
The five-story palace is picturesquely located in the middle of the lake Man Sarobar on the way from Amber to Jaipur.
The lake can dry up completely during the dry season, but during the rainy season it is again filled with water. And then the walls protrude from the water, as in Venice.
Jaipur ("Pink City") is the largest city and capital of the state of Rajasthan (India). This city is famous for its architecture and centuries-old history, so every year thousands of tourists come here. There are no direct flights to Jaipur, but many tourists come to Rajasthan from Delhi. You can come to this city as part of an excursion group or on your own, stay at Service Apartment in Jaipur and visit the city.
https://oliveserviceapartmentsjaipur.com/wp-content/uploads/2017/10/1.jpg
400
600
Olive Jaipur
https://oliveserviceapartmentsjaipur.com/wp-content/uploads/2017/01/Olive-Service-Apartments-Jaipur-logo-300x138.png
Olive Jaipur
2019-07-06 04:59:29
2019-07-06 04:59:29
The Beauties of Jaipur: Exploring the Best