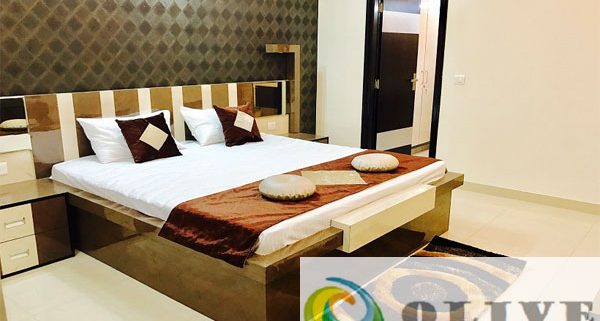 The Pink City is all set to welcome New Year Eve with you. But before your trip, you must get ready with these tips.
Are you planning a New Year trip? Are you looking for the hottest party or some quiet vacation with your loved one? Come to Jaipur and you will be nothing less than amazed. Jaipur is the capital city of Rajasthan also known as the Pink City. Jaipur is a beautiful city of palaces. There are many beautiful palaces with great structure, mesmerizing sculptures with awesome architectures. If you are planning a vacation for coming holiday, you must plan a trip to Jaipur. Jaipur will offer you the hottest New Year party with amazing food and drinks. Also, people who need some quiet quality time with loved one or family, Jaipur have some amazing resorts and palaces such as Lebua resort, ITC Rajputana etc, which will give you the royal feel which one will need
Here are few reasons why you should plan a trip to Jaipur:
Jaipur is a mesmerizing city of great places such as Hawa Mahal, city palace, Jal Mahal, etc.
For having a great essence of the rich culture of Rajasthan.
Due to the rich culture, you will get to enjoy various festivals there.
The folk culture of the Rajasthan will make you go wow.
The amazing food options which are capable of giving satisfaction to all your cravings. Be it a sweet craving or some spicy cravings.
For the great heritage and the rich history, Jaipur has. The various numbers of sites and palaces are worth having a visit.
Be it a small holiday or a big holiday, planning smartly for the trips is important. Planning saves you from various problems on the trip but also save your money from getting wasted. Obviously, who won't like a holiday which is a budget-friendly without sacrificing any fun. When you are planning a trip to Jaipur, there are few things you need to take care of going on the trip. Few of them are mentioned below:
Type of Clothes:
Depending on the weather, you need to pack clothes for you. In summers you must have lightweight clothes of cotton or linen material, also it is recommended to use full clothes as sunlight can cause damage to your skin and in winters you need to carry woollens or warm clothes. As the nights are cooler and temperature goes down up to 2-3 degrees.
An umbrella and a Hat:
An umbrella and a pair of sunglasses is a must. These will protect you from bitter sunlight but can also protect you from sudden rain too. Also, it can add to your style quotient.
Comfortable shoes/ flats:
A pair of comfortable walking shoes or sandals, as you need to do a lot of walking while exploring the city.
Hygiene essentials:
Cleaning wipes, sanitizers are also advisable in order to save you from all the germs and humidity might have caused during roaming the city.
Medication:
You must carry all your medicines plus antacids for people who do not have an Asian pallet due to the spicy food.
Pre-book your rooms
You must pre-book your place of staying and a travelling vehicle if needed before coming to Jaipur. This will save you from non-availability of rooms or roam around in search of good hotels.
Jaipur has some hottest parties places like Nahargarh Fort, Lohagarh fort resort, Rajasthali resort etc offer for people who want to celebrate their new year with thrill, the great atmosphere, amazing food and drinks and with music and dance will make your new year amazingly good. For people who don't want to party, Jaipur will offer you great resorts whose hospitality and royal treatment will make you nothing less than a royal prince or princess. You will love being in Jaipur, and with mentioned tips, your vacation has already made convenient. So don't wait now, go and book your tickets today.
https://oliveserviceapartmentsjaipur.com/wp-content/uploads/2017/12/4.jpg
400
600
Olive Jaipur
https://oliveserviceapartmentsjaipur.com/wp-content/uploads/2017/01/Olive-Service-Apartments-Jaipur-logo-300x138.png
Olive Jaipur
2017-12-28 16:12:11
2017-12-28 16:12:11
The pink city is ready to welcome the new year. Are you?