Tips for a short break to Jaipur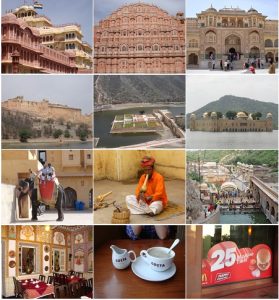 Visiting India for the first time can be complex, frenetic, chaotic, and daunting. However, these things will just be brushed off away once you see the scenic beauty, rich tapestry, and exotic diversity that will surely take your breath away. Its warm hospitality, ancient traditions, distinctive spiritual heritage, and vibrant culture will definitely enchant your senses.
So if you are now ready to experience what India can provide specifically in Jaipur, then here some of the top tips for Jaipur City break.
Jaipur City has been known also as the Pink City. It is also part of the Golden Triangle in India together with Agra and Delhi. And it is also the capital of the royal Rajasthan.
If you are going to go to this city, then do check out the majestic Forts & Palaces that showcase the grandeur and romance of the royal Rajasthan.
One can also enjoy a ride with the elephants and lavish into gourmet picnic specifically at the Nahargarh Fort. For those who would like to get to know more of the Indian cuisines, then they can take the private culinary class as they can learn the spices and the different secrets which make Indian cuisines as Indian cuisines.
You can also visit Jaigarh Fort for a beautiful view of the city. Ajmer Fort is the most popular fort of Jaipur and is not to be missed as is the Chokhi Dhani where you can savour a traditional rajasthani thali meal.
Apart from that, people who are visiting Jaipur can also head to the city and explore the Hawa Mahal & War Museum. Do not forget to also check out the labyrinth of bazaars where you can get jewelry, perfume, wood lock prints, leatherwork, textiles, and even the traditional blue pottery that one can only get in Jaipur.
Plunge yourself into the lavishness that Jaipur can offer you. And certainly, you will be amazed of how the memories will last forever in you.