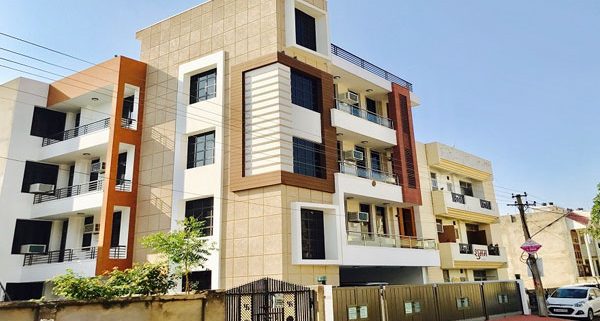 Today, serviced apartments have been gaining a lot of popularity and importance among the travellers today. Hotels are no doubt a viable option available, but it seems that the service apartment advantages are making it the perfect accommodation option in respect to security, luxury, comfort and above all being economical. If you are looking for reliable service apartments Jaipur won't disappoint you with the options available.
Now, why don't we check out the advantages that the serviced apartments offer?
1# Enjoy a cost effective accommodation
When you compare your stay in the hotels and resorts, you will find that the serviced apartments come with more value for money. There are no hidden costs and charges. In fact, the internet accessibility makes the serviced apartments ideal for the business travellers. Moreover, even if you are travelling with friends and families, the budget will suit you. Thus, opt for service apartments Jaipur and enjoy a comfortable stay at a pocket-friendly price rate.
2# Comfort and more space are assured
If you compare the size, you will find that the holiday homes Jaipur has almost twice more space than hotel rooms. Whether you will seek for a studio apartment or a big house, you will get access to a separate kitchen area, living area, bathroom, bedroom, etc.  You have more space that is comfortable enough for your stay, either for short term or long term at vacation rentals Jaipur.
3# 24*7 Security and privacy
Are you concerned with the security while staying in such apartments? Worry not, as there is 24*7 security facility available to ensure the safety and protection. The best part is that there is safety personnel available every time inside the premises of holiday homes Jaipur.
Regarding the privacy, you will not be disappointed as well. You can do whatever you want inside the apartment during your stay without getting questioned. There is peace of mind and tranquility while staying. Therefore, when you search for the vacation rentals Jaipur provides you with a vast array of options. Also remember, while checking for the place, you should consider this point to get maximum benefits.
4# You can enjoy core and advanced facilities of a hotel
The best part is that there are several service apartments or holiday homes in Jaipur that offers the basic and the advanced departments of a hotel. You can enjoy the facilities of pools, gyms, laundry, dry cleaning, restaurants and so on. In case, you are hunting for holiday homes Jaipur is the best option available.
Conclusion
Overall, it can be said that the service apartments Jaipur have been designed to ensure that it gives you the feel of "home away from home." Go for vacation rentals Jaipur and enjoy your stay. But then, remember, you should do a proper research about the place where you will be staying hence it will be a good option for you to check out a few places before selecting one as the final destination.
https://oliveserviceapartmentsjaipur.com/wp-content/uploads/2017/09/blog1.jpg
400
600
Olive Jaipur
https://oliveserviceapartmentsjaipur.com/wp-content/uploads/2017/01/Olive-Service-Apartments-Jaipur-logo-300x138.png
Olive Jaipur
2017-09-05 10:09:45
2017-09-05 17:22:25
Why Should You Choose Service Apartments In Jaipur?