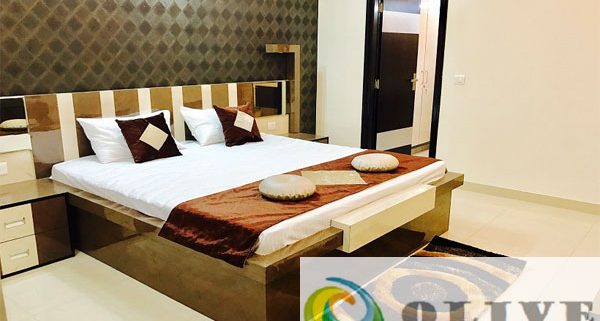 Jaipur is the capital of Rajasthan. Also known as the pink city of India, Jaipur is one of my favorite cities in the country as it is one of the most colorful. See in this post what to do in Jaipur, how to get around and the values ​​of the main attractions staying in a hotel or Service Apartments Jaipur.
Jaipur, the swirling city of India
As soon as you arrive in the city you will notice that all the buildings inside Jaipur's historic center are painted pink (actually a terracotta tone). However, the story of the uniform color of the buildings goes back to the maharaja who held absolute power at the time.
Activities
The HawaMahal (or the "Palace of Winds") is a great starting point for those wishing to experience Jaipur's attractions. With nearly a thousand windows, the building was part of the Royal Palace, another important tourist spot in Jaipur. Fun fact: the building was built so that the women of the family of Marajá could observe the city without being seen.
Walking around the city, be sure to visit the Albert Museum, which features a collection of artifacts that tell part of Rajasthan's history.
Just seven miles from the city is Amber Fort, for many the city's biggest attraction. The complex, built in 1592, impresses with its grandeur and architecture. It is a place to get lost without worrying about the hours. You can easily have the taste of all these accommodating in a Service Apartment in Jaipur.
Gastronomy
Good restaurants make Jaipur a culinary destination. Niros (Mirza Ismail Road) is one of the references. The house offers Chinese dishes and snacks in a refined environment and great service.
Spice Court (Jacob Road) works by combining local dishes and cultural performances. The space is very welcoming, besides providing a differentiated experience to the visitor.
For those who prefer something more natural, Dasaprakash (Kamal Mansion) is a great alternative. The establishment specializes in vegetarian Indian dishes. Worth trying, even those who do not have this custom.
Shopping
Jaipur specializes in jewelry, shoes and metal crafts. All the pieces are very tasteful, and the number of stores is another differential. Choosing the best place is a complicated task, but the tip is only one: know how to bargain. Indians like to trade values, so they always offer parts with very high initial values. If the shopkeeper offers a cold drink, accept and sit on a stool to talk to. It is the local tradition.
https://oliveserviceapartmentsjaipur.com/wp-content/uploads/2017/12/4.jpg
400
600
Olive Jaipur
https://oliveserviceapartmentsjaipur.com/wp-content/uploads/2017/01/Olive-Service-Apartments-Jaipur-logo-300x138.png
Olive Jaipur
2019-09-19 05:15:23
2019-09-19 05:15:23
Jaipur Blues: what You need to Know About The City