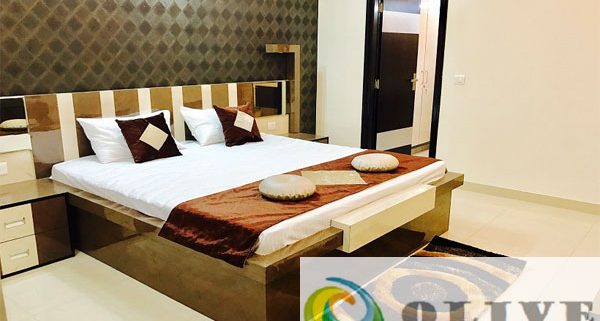 Rajasthan is another world within that huge and incredible country called India. It has some of the most attractive and photogenic cities in the country, deserts that seem eternal and an idiosyncrasy that makes this state something peculiar. The city of Jaipur is often used as a gateway to Rajasthan  and is one of the first steps that travelers who visit India usually take for the first time. Book any of the royal hotels with grand view or any of the Service Apartments Jaipur and enjoy your holiday.
What to see a Jaipur? A walk through the capital of Rajasthan
JantarMantar: An astronomical observatory of the 18th century
The great passion of Jai Singh II was between destined to great disciplines of science like, for example, mathematics or astronomy. The latter made him spend more time looking at the stars and looking for new planets that he devised the creation of a gigantic astronomical observatory (JantarMantar) with which to study the stars and satisfy their knowledge. He ordered to erect several of them throughout the country but without a doubt that of Jaipur is the largest and best preserved not only in India but throughout the Asian continent.
The Palace of the winds
Let's not fool ourselves. If we come to Jaipur it is because we have fallen in love with an extraordinary image of a place that we doubt if it is reality or fantasy. The facade of the HawaMahal with about a thousand small windows was born as an extravagant need to expand the palace harem in 1799 by the SawaiPratap Singh who commissioned the design to Lal Chand Usta. In this way the many women of the Maharaja could observe the street without being seen.
Maharaja's residence
Between JantarMantar and the harem's facade is the one that was (and is) the Maharaja's Palace. You can visit different pavilions and see the extravagances of different Rajput chiefs, such as who, to travel to London to visit the Queen, took with them the largest silver urns that are known to transport water from the river Ganges They tell, by the way, that this Maharaja was so strange that he could not be touched by any foreigner and that he burned the clothes that were put on official receptions.
City markets
If we do not get hit by a rickshaw, a cow or we are fortunate to save ourselves from smoke poisoning from the exhaust pipe, the best thing we can do is walk through BadiChaupar, the Grand Plaza and Tripolia Bazaar, the main avenue that crosses the Old city to stroll through the street stalls that retain their traditional modus operandi. Nothing of souvenir shops but it is a bazaar of those of always, in which it is sold what the people of Jaipur require for their daily life. While you are staying in Service Apartment in Jaipur, the markets will be near from your place.
https://oliveserviceapartmentsjaipur.com/wp-content/uploads/2017/12/4.jpg
400
600
Olive Jaipur
https://oliveserviceapartmentsjaipur.com/wp-content/uploads/2017/01/Olive-Service-Apartments-Jaipur-logo-300x138.png
Olive Jaipur
2019-10-14 05:01:04
2020-05-08 16:09:10
Jaipur Discovery Like Never Before